Description
Fantastic limited edition gig poster, designed by artist Eledu, of the rock bands Mudhoney, The Masonics, Thee Hypnotics show in Electric Ballroom London year 2018. Quality handmade by Monostereo screen printing studio.
ARTIST: Eledu
SHOW: Mudhoney, The Masonics, Thee Hypnotics
VENUE: Electric Ballroom London
SIZE: 70x50cm
COLORS: 2 inks
PAPER: Arjowiggins Inuit Extra White Paper 300gr
EDITION OF: 55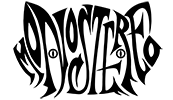 Monostereo is an artists collective and screen printing studio based in Barcelona since 2007.
They specialize in the finest quality art prints, posters and other screen printed works on different media. They also design and print their own art editions and you can find it here! Gig posters, art prints and apparel, 100% handprinted!

Main printer Gemma Berenguer (monostereo.cat) teams up with illustrator and tattoo artist Eledu (instagram.com/eleduworks) to handprint quality limited edition on different surfaces.